October 1st is
World Postcard Day
Finding a postcard in our mailbox is pure joy! From the carefully handwritten messages, to the colorful images and stamps, postcards are little surprises that delight, inspire and connect us.
On the anniversary of the postcard, join a worldwide celebration of the happiness that postcards bring!
for the World Postcard Day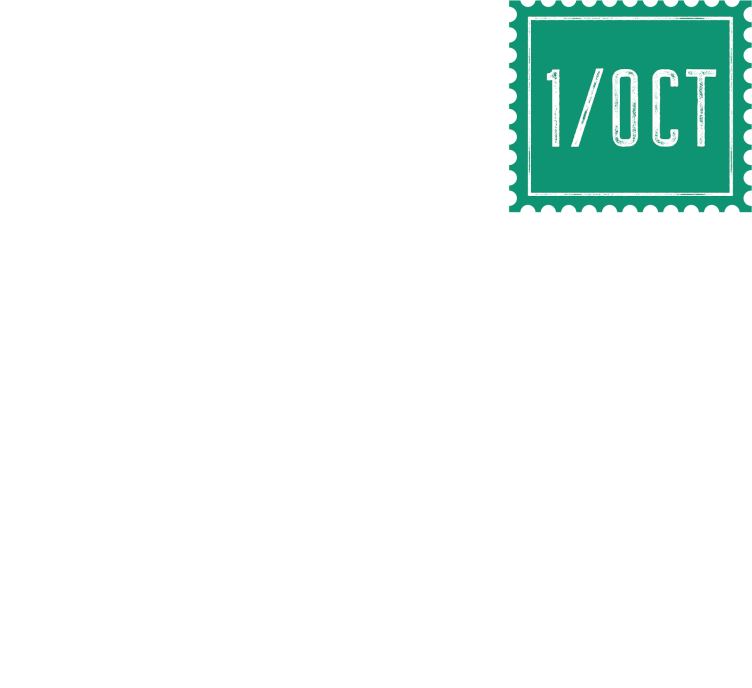 Join the fun!
Here are some tips on how to get started in this global celebration.
Send a postcard
Grab some postcards and stamps and make a plan to surprise your friends or loved ones. Scroll down for some inspiration!
Host an event
If it is safe to do so, invite your friends for a postcard writing get-together, or visit a postal museum with them.
Help children write their first postcard
If you're a parent, school or library, this is the perfect day to teach little ones how to send their first postcard... or surprise them with a postcard!
Spread the word
Upload photos of your postcards and writing plans to social media, using the hashtag #WorldPostcardDay to inspire others to join.
Reasons to send a postcard today
Spread good vibes
Make someone smile at the end of a long day, by surprising them with a postcard in their mailbox.
Celebrate milestones
Birthdays, anniversaries, personal or professional achievements are all worth celebrating!
Shorten the distance
Let your far away family and friends know how you're doing and that you're thinking of them.
Support a cause
Show your support to good causes or people doing a remarkable job.
Need a postcard? We've got you covered!
Explore more than 154 years of history
Introduced in 1869 as a way of sending a simple message, postcards quickly evolved beyond their practical purpose to become the universal souvenir that brightens everyone's mailboxes.
From the humble Correspondenz-Karte to today's colorful specimens, discover the history of this beloved means of communication!