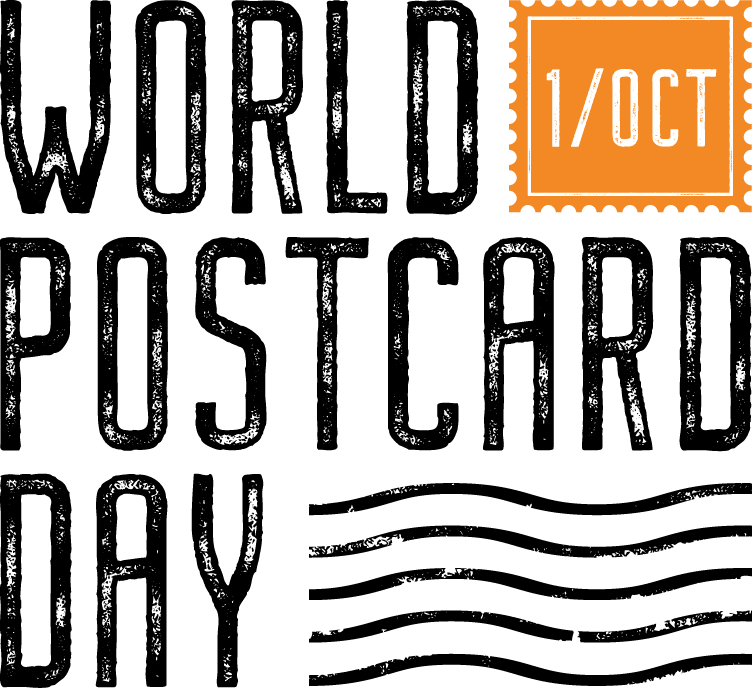 POSTCARDS ARE ONE OF THE MOST MEANINGFUL WAYS OF SENDING A MESSAGE. ITS INVENTION WAS AN IMPORTANT MILESTONE IN THE HISTORY OF COMMUNICATION, AND LATER OF THE VISUAL ARTS, ENABLING A CONVENIENT, AFFORDABLE AND PRACTICAL WAY FOR ANYONE TO SEND A MESSAGE TO THOSE NEAR AND FAR… AND OFTEN A VERY PRETTY ONE TOO! SO, IT'S NO WONDER THAT THE POSTCARD HAS BEEN LOVED AND CHERISHED FOR THE PAST 153 YEARS AND THAT IT CONTINUES TRAVELING ACROSS THE WORLD TODAY.
Winners of the 2022 design competition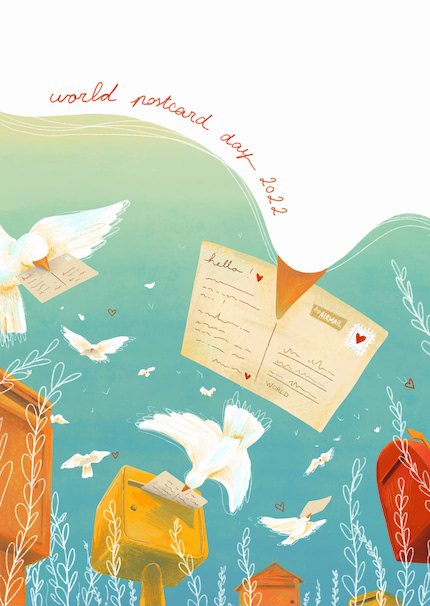 1st place
Pauline Chrétien, France
"Postcards can deliver a little bit of hope and kindness to people who need it, and to show our support to every victim of conflict on earth. That it why I chose to represent world peace through postcards, delivered by doves, this bird that symbolizes peace around the world."
This design is the official image of
the World Postcard Day 2022 —  get it here!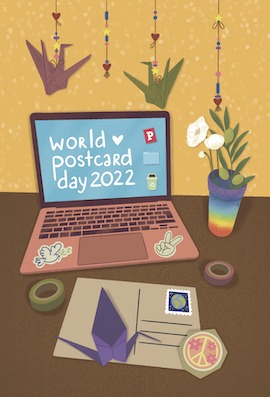 2nd place
Olie Borisova, Finland
"This design encourages snail mail enthusiasts around the globe to spend more time with the postcard as they search for the seven symbols of peace: the paper crane, the white poppy, the olive branch, the rainbow, the dove, the V sign, and the peace sign. The blue color of the laptop's screen adds to the world peace theme. The laptop itself embraces the way the Internet in general and Postcrossing in particular unite people with common interests, such as postcards. It shows that seemingly different modern and old communication devices can coexist in harmony and create beautiful communities."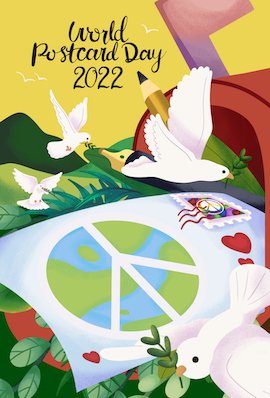 3rd place
Christina Liew Jia Hui, Malaysia
"Let there be peace
On our Mother Earth
Let it begins
With Postcrossing

Sharing peace and love
To our brightful future"