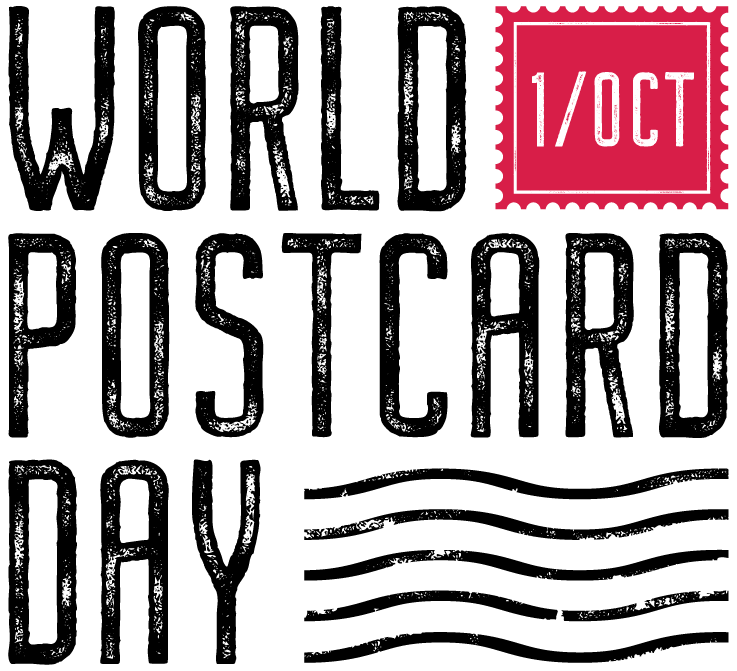 POSTCARDS ARE ONE OF THE MOST MEANINGFUL WAYS OF SENDING A MESSAGE. ITS INVENTION WAS AN IMPORTANT MILESTONE IN THE HISTORY OF COMMUNICATION, AND LATER OF THE VISUAL ARTS, ENABLING A CONVENIENT, AFFORDABLE AND PRACTICAL WAY FOR ANYONE TO SEND A MESSAGE TO THOSE NEAR AND FAR… AND OFTEN A VERY PRETTY ONE TOO! SO, IT'S NO WONDER THAT THE POSTCARD HAS BEEN LOVED AND CHERISHED FOR THE PAST 152 YEARS AND THAT IT CONTINUES TRAVELING ACROSS THE WORLD TODAY.
With the goal of celebrating postcards by highlighting their potential as creative canvas, Finepaper and Postcrossing once again ran a GLOBAL DESIGN COMPETITION to find the perfect postcard to represent the WORLD POSTCARD DAY 2021 on October 1st! This year's theme is
"ACROSS THE WORLD ON A POSTCARD"
For almost 152 years, postcards have been connecting millions of people all around the world. They carry news and meaningful words that the sender wishes to convey to someone they care about. After traveling across borders and many hands, postcards deliver smiles to those who receive them. They often enable the receiver to have a peek into faraway places they might never visit, effectively letting them travel across the world on a postcard.
Winners of the 2021 design competition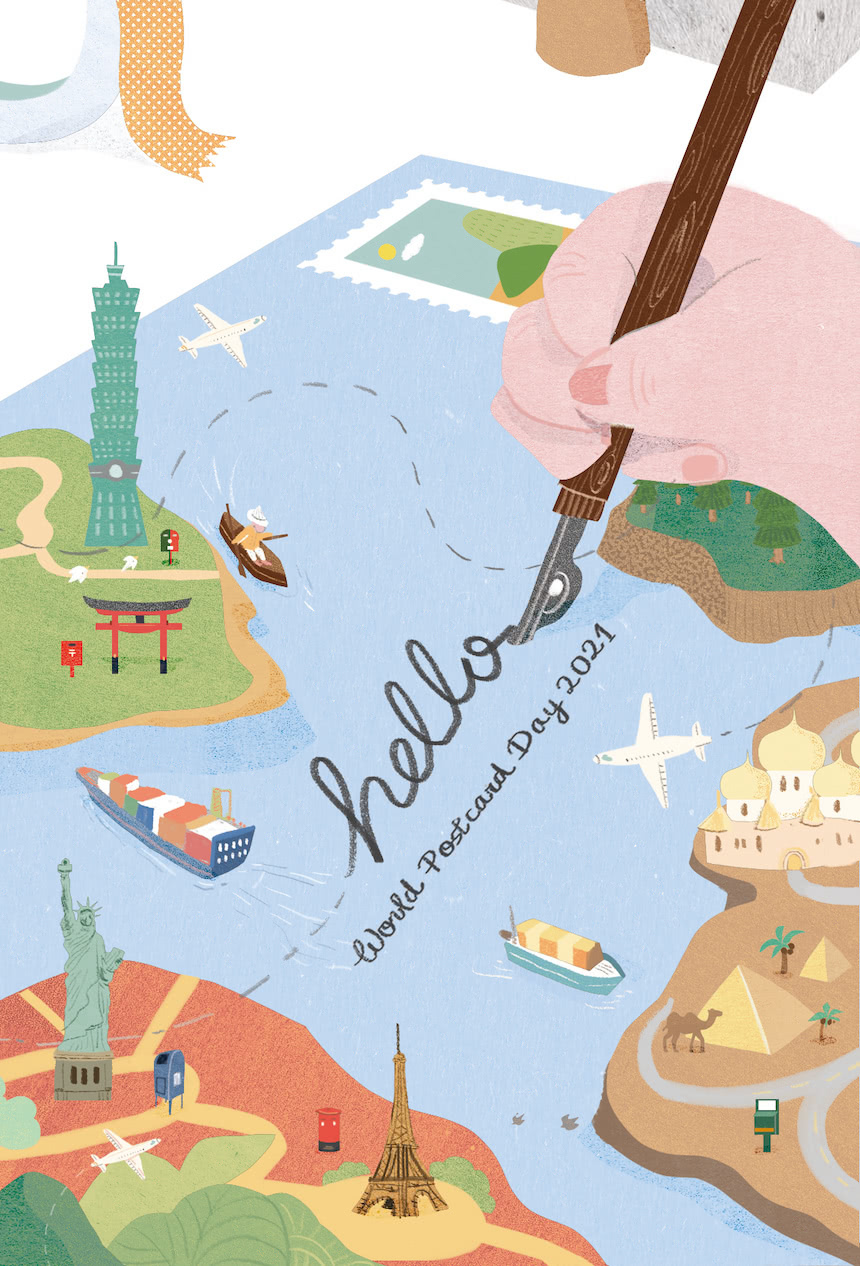 1st place
Shao-hua Wu, Taiwan
"Postcard with the exotic scenery delivered to every postcrosser. Made our mind travel to different places on postcards. Bring the local daily and special memory to people's normal day."
This design is the official image of
the World Postcard Day 2021 —  get it here!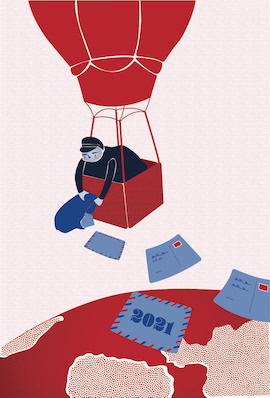 2nd place
Teresa Silva, Portugal
"An adventurous mailman who spreads postcards around the world in his hot air balloon."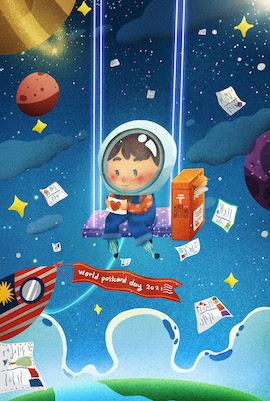 3rd place
Chong Shir-ley, Malaysia
"I only can think about we can receive the postcard on the space during these hard time around this world, and I hope that one day we also can receive a card from earth to the outer space. send our love and even a short message and we can read in a quiet place. you will feels clam. that's amazing for me!"
---